2023 Summer School Dates:
June 26th – August 11th, Registration Opens May 1st!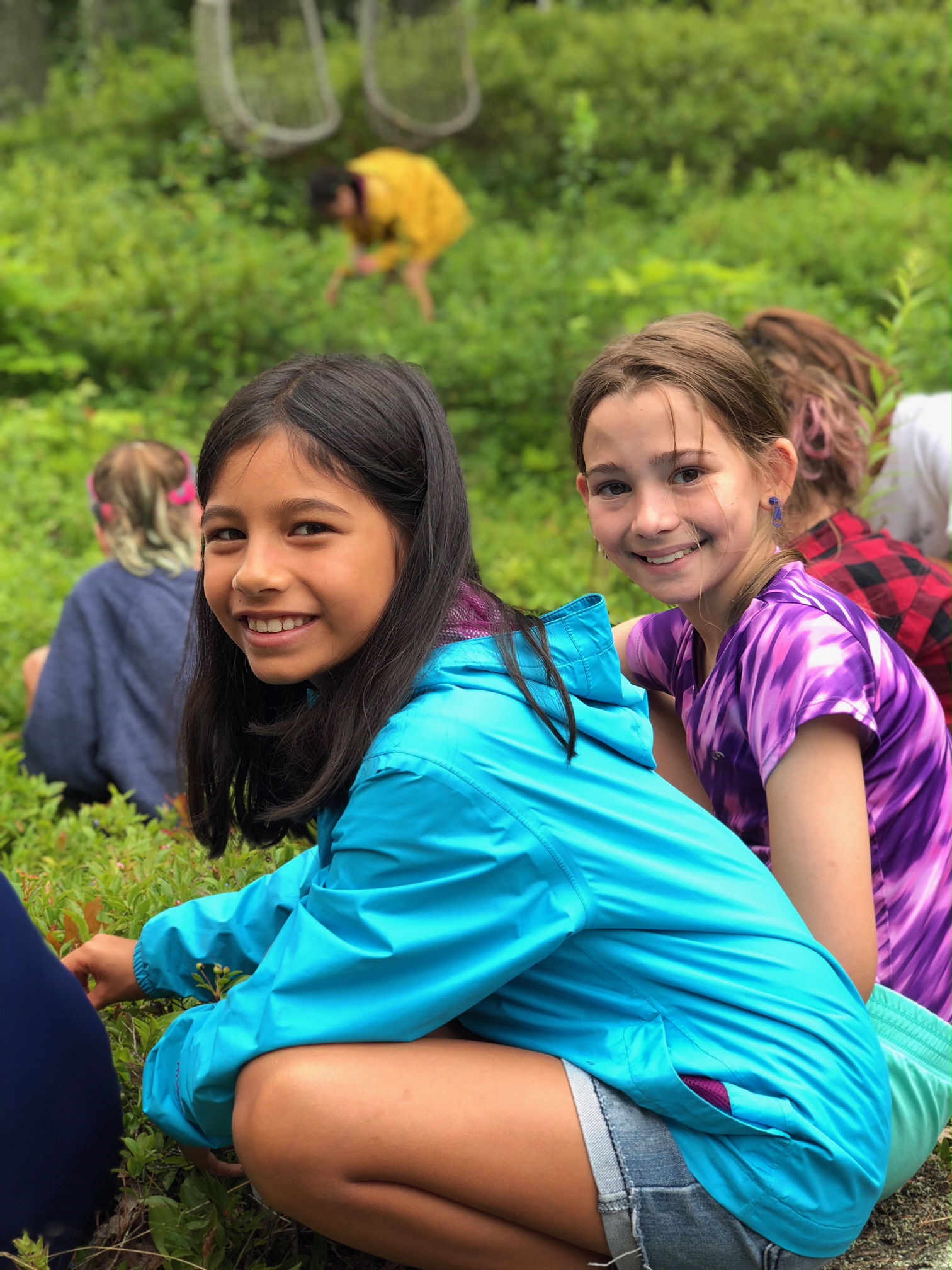 Summer 2023 Programming
Please note the age requirement refers to your camper's age as of August 11, 2023.
Explorers (ages 3.5-7)
Monday, Wednesday, Friday, 9:00-12:00
Our youngest campers enjoy visiting the beach, building fairy houses, exploring Small Point and Phippsburg, reading books, completing art projects, playing games, and baking. All 3.5 year olds must have prior group experience (preschool, childcare, etc) and must be potty-trained.
Adventurers (ages 8-13)
Monday, Wednesday, Friday, 9:00-12:00
This program, geared to elementary school-aged children and tweens, offers a variety of fun activities including art projects, hiking, cooking, and playing beach and lawn games.
Tennis (ages 7-16)
Monday, Wednesday, Friday, 9:00-12:00
The Tennis program is integral to SPSS. With a tournament every summer, players focused on advancing their skills can find great coaching and instruction alongside others looking to play at a more recreational level. The clinic style program incorporates learning skills and strategies into fun drills and games and is appropriate for participants of varying abilities. This year's Tennis Tournament is on Friday July 29th
Beginner Tennis (ages 3.5-7)
Monday, Wednesday, Friday, 8:15-8:55
Beginner Tennis is an introductory program for young players. Our instructors are leaders in the field and take the time to get to know participants at their skill level. Instructors take great pride in working on proper form and etiquette as well as having fun on the court!
Sailing (ages 7-16)
Monday, Tuesday, Friday, 1:00-4:00
The program accommodates all skill levels, from beginners and intermediates to more advanced sailors. Sailors will learn how to feel safe and comfortable on the water.
Beginner Sailing (ages 3.5-7)
Tuesday, 9:00-12:00
This beginner program introduces campers to safety on the water, knot tying, boat rigging, and seamanship. Instructors incorporate fun and games into lessons to ensure maximal engagement and enjoyment.
Counselors-in-Training (age 14/entering 9th grade-16 )
Our Counselors-in-Training (CITs) are our oldest campers, full of camp knowledge and excitement for SPSS. Here they work closely with the SPSS Directors, counselors, and campers to build upon their leadership skills as they prepare to become future counselors. CITs jump into a program area they wish to explore each week. In addition to registering as a CIT we ask each CIT fill out a supplemental CIT Application found here.
Thursday Programs (3.5 and up)
Starts at 10 am, pick up time will vary each week based on destination
Activities vary week to week and include: boating to Seguin Island, hiking over Morse Mountain, playing beach games and grilling! All programs include lunch unless otherwise noted. Details for each week are posted in the registration system. Children under the age of 4 must be accompanied by a guardian.
July and August Drama Productions (3.5 and up)
The July Play is geared towards the Explorer age group. This is a fun and exciting opportunity for our smallest campers to be on stage and explore the world of drama. Auditions take place on Sunday, July 17. This years play is tentatively scheduled for July 22nd.
The August Play is designed for the Adventurers age group to be in the spotlight. This musical features cameos by local "celebrities," and often includes younger campers in ensemble roles. It is tentatively scheduled for the evening of August 11th.
Wednesday Movie Night! (3.5 and up)
Wednesdays, 6:00-7:45
After a fun day at camp, campers are invite back to Brad's Barn to watch a movie on the big screen. This evening includes free popcorn and $1 candy.